Flute 360 | Episode 200: "Let's Celebrate Together!"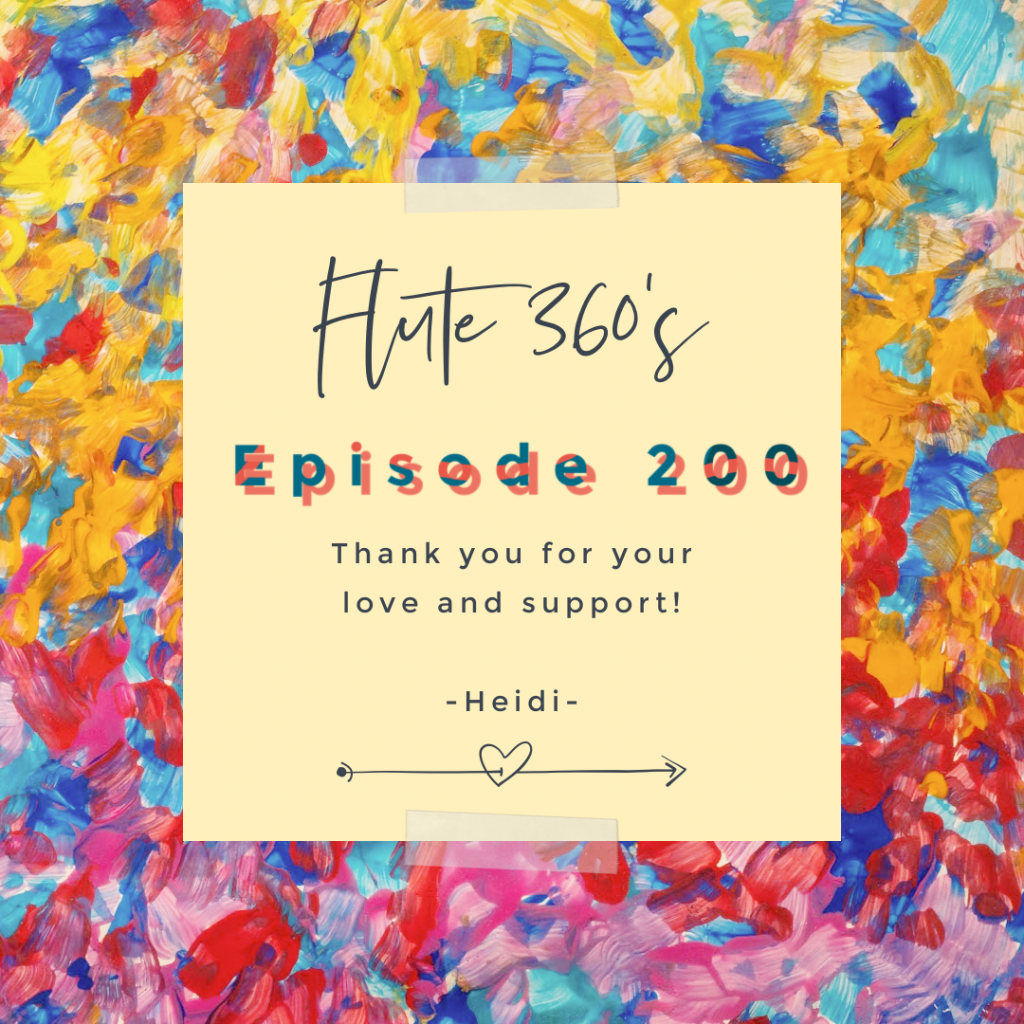 Join us as we celebrate Episode 200! This is a huge milestone for all of us, and I wanted to share the Flute 360 stage with my listeners. Listen to today's episode where you get to hear and learn from five women who are flutists, teachers, recording artists, students, and more! We talk about what unique opportunities they are pursuing and how they are going about it! Lastly, they share with you their favorite Flute 360 episode. Enjoy!
E200 – Resources Mentioned:
Guest's Favorite Flute 360 Episodes:
Guests' Links:
Follow Flute 360!