Flute 360 | Episode 171: "An Interview with Austin Pancner!" (57:18)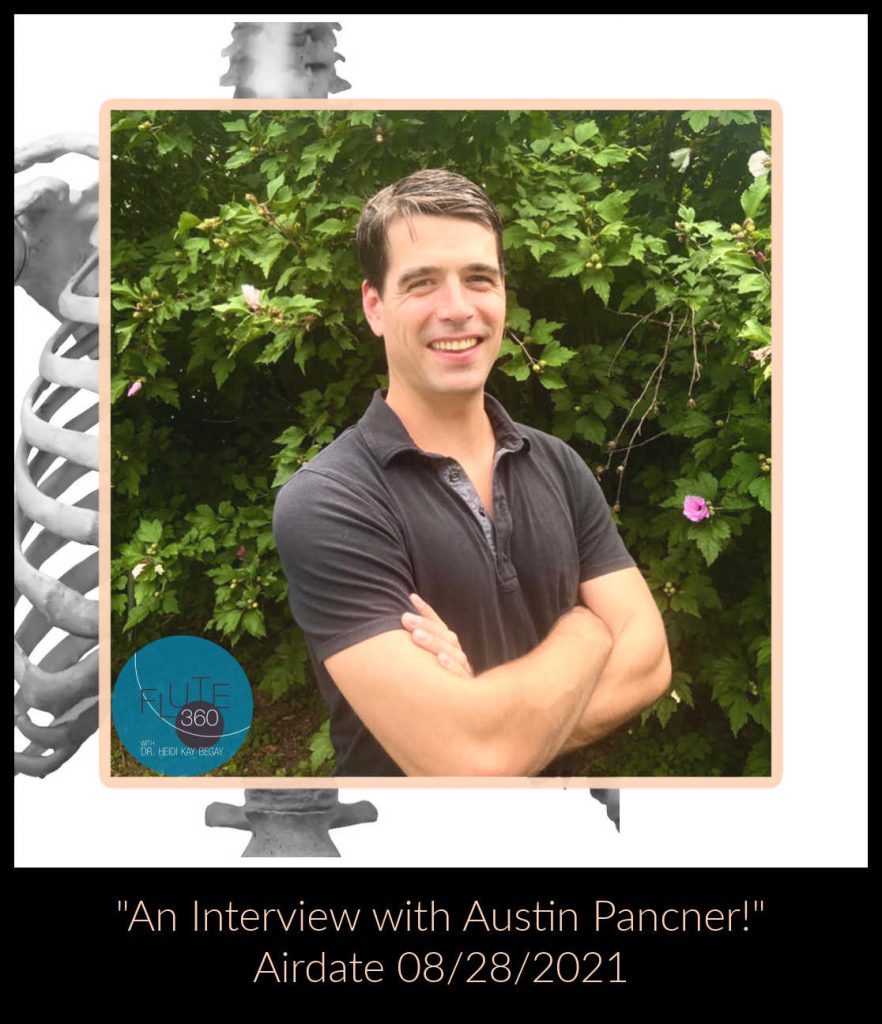 In today's episode, Heidi and Austin Pancner have a chat about health and well-being. Coach Austin is an educator, trombonist, and health coach. He is currently a doctoral student at Indiana University in Bloomington, Indiana where is an active performer and teacher. In our discussion, he talks about mental health, being your number one advocate for your well-being, and gives you a fun exercise that you can implement, today! Please check out his website, and contact Austin if you have any pain associated with playing your instrument! Enjoy the conversation!
E171 – Resources Mentioned:
Flute 360's Sponsors:
Join Us Through These International Events!
Follow Flute 360!