Flute 360 | E159: "An Interview with Natalia Jarząbek!" (55:44)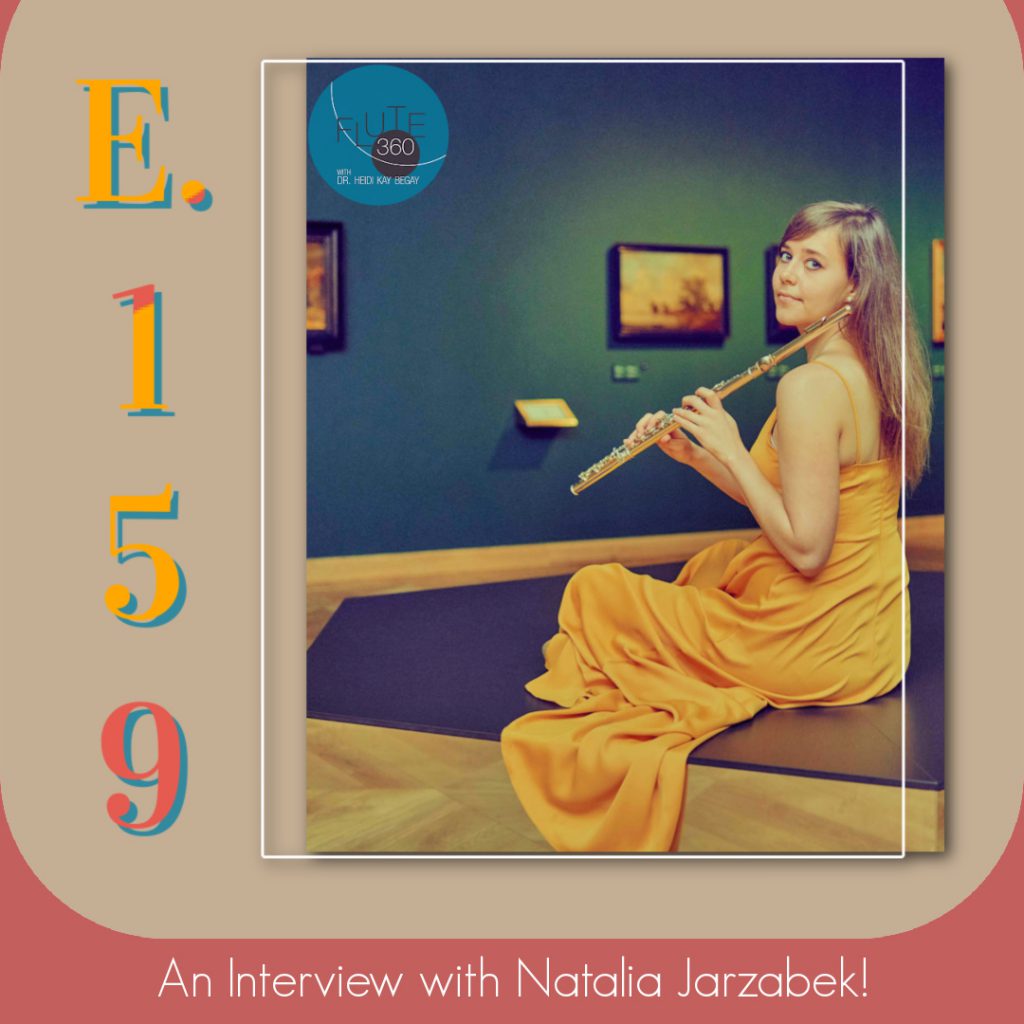 In today's episode, Heidi talks with Natalia Jarząbek who is a flutist, educator, and published author! Natalia dives into her newly published book titled, "Flute Infinity!" She explains how the book came about, the process of writing, the book's content, and lessons she learned along the way! Enjoy!
Episode 159's Main Points:
April's Incentives for Flute 360 Listeners!
Elizabeth Talbert: Receive 20% off of the book, "Applied Flute Practice Technique" from now until 05/07/2021! Use your FLUTE360 code, today!
Price Publications: Check-out these two flute books titled, "Book of Solos" by Maron Khoury & "Book of Arias" by Marie Tachouet!
2T Academy: Check-out these amazing remote classes provided by Christopher Caliendo!
NR Media: Need a website built or re-designed? Check-out my three friends from the NR Media team! Nicole, Taylor, and Jolene are experts when it comes to the design and success of your website! E-mail Nicole and tell her that Heidi (from Flute 360) sent you!
Follow Flute 360!