Flute 360 | E158: "An Interview with Elizabeth Talbert!" (36:57)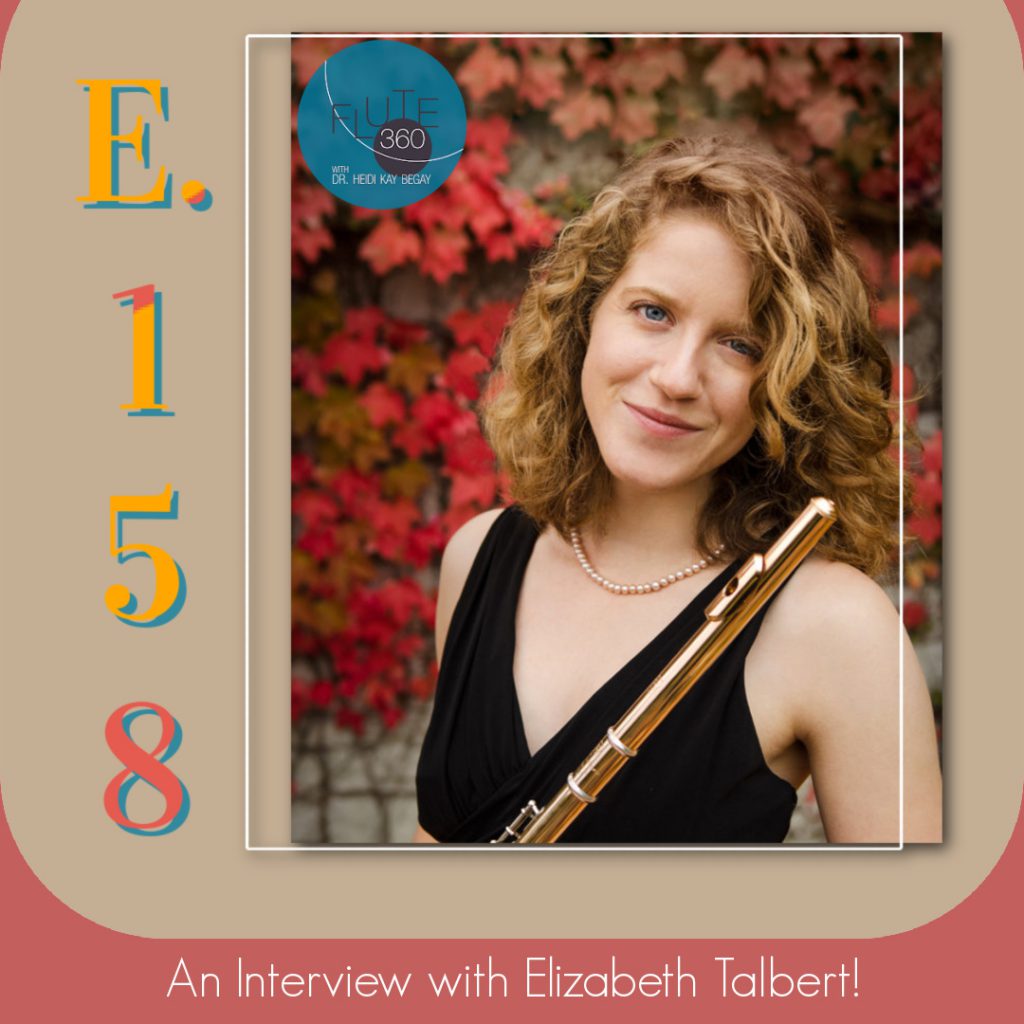 In today's episode, Heidi talks with Elizabeth Talbert who is a flutist, educator, and published author! Liz dives into her newly published book titled, "Applied Flute Practice Technique!" She explains how the book came about, the process of writing, the book's content, and lessons she learned along the way! Listen to Liz's insightful interview and take advantage of her generous discount, today! Use your FLUTE360 from now until 5/7/21 and receive 20% off of Liz's book! Finally, Liz is giving you one free chapter! Please visit Heidi's website to download the FREE PDF! Enjoy!
E158 – Resources Mentioned:
April's Incentives for Flute 360 Listeners!
Other Perks!
Follow Flute 360!