Flute 360 | E150: "An Interview with Jennifer Gunn!"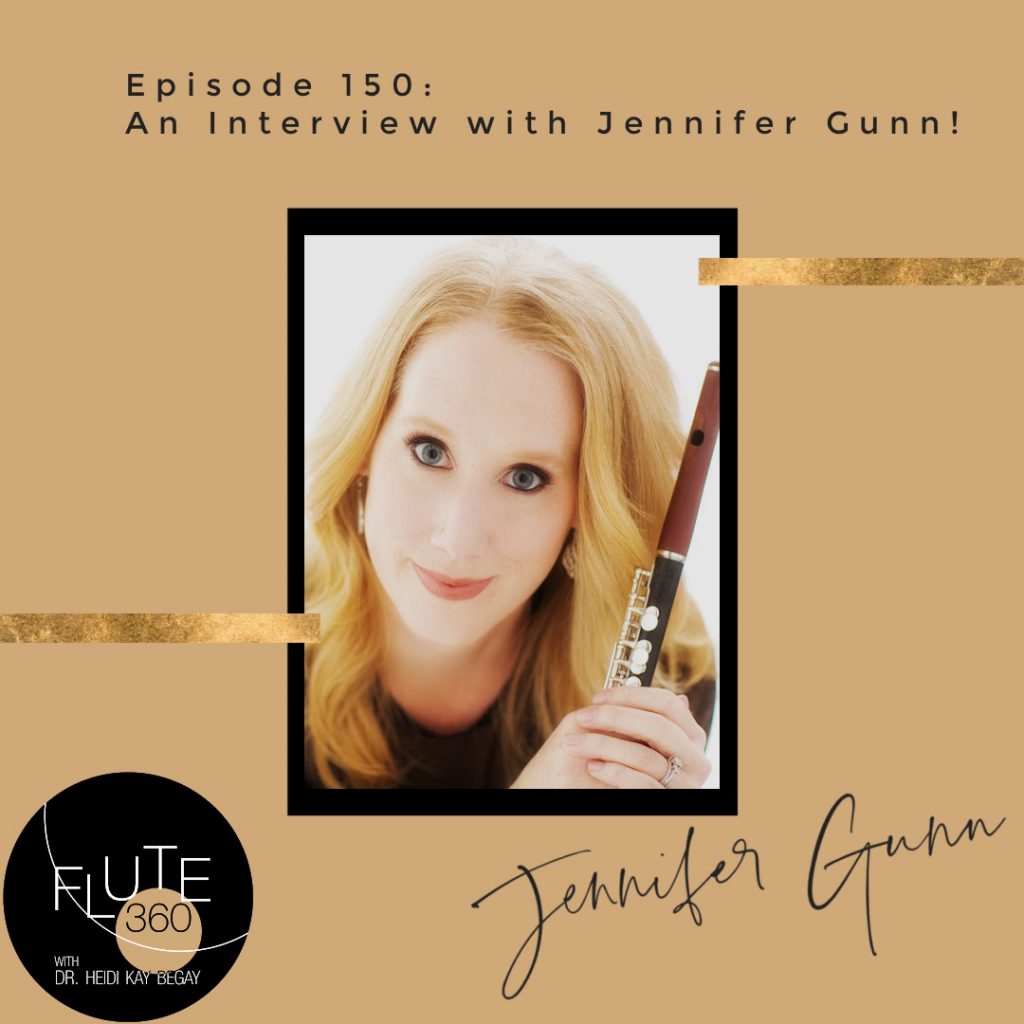 In today's episode, Heidi talks with Jennifer Gunn who is an educator and the piccoloist of the Chicago Symphony Orchestra! Jennifer shares with us her orchestral career, her recently endowed piccolo chair, her recent guest appearance with the Mid-Atlantic Flute Festival, and much more! You don't want to miss this episode, because Jenn gives gold nuggets regarding teaching and musical tips that you can implement in your studio, today!
Finally, please do not forget about your wonderful Flute 360 discounts that you can use today! Flutistry Boston and Flute Specialists are giving you a 20% discount off of selected items! Please check the details below, and use your FLUTE360 code today!
E150 – Resources Mentioned:
Flute 360's Sponsors:
PICKS!
February's Incentives for Flute 360 Listeners!
Follow Flute 360!