Flute 360 | E149: "An Interview with Nicola Mazzanti!"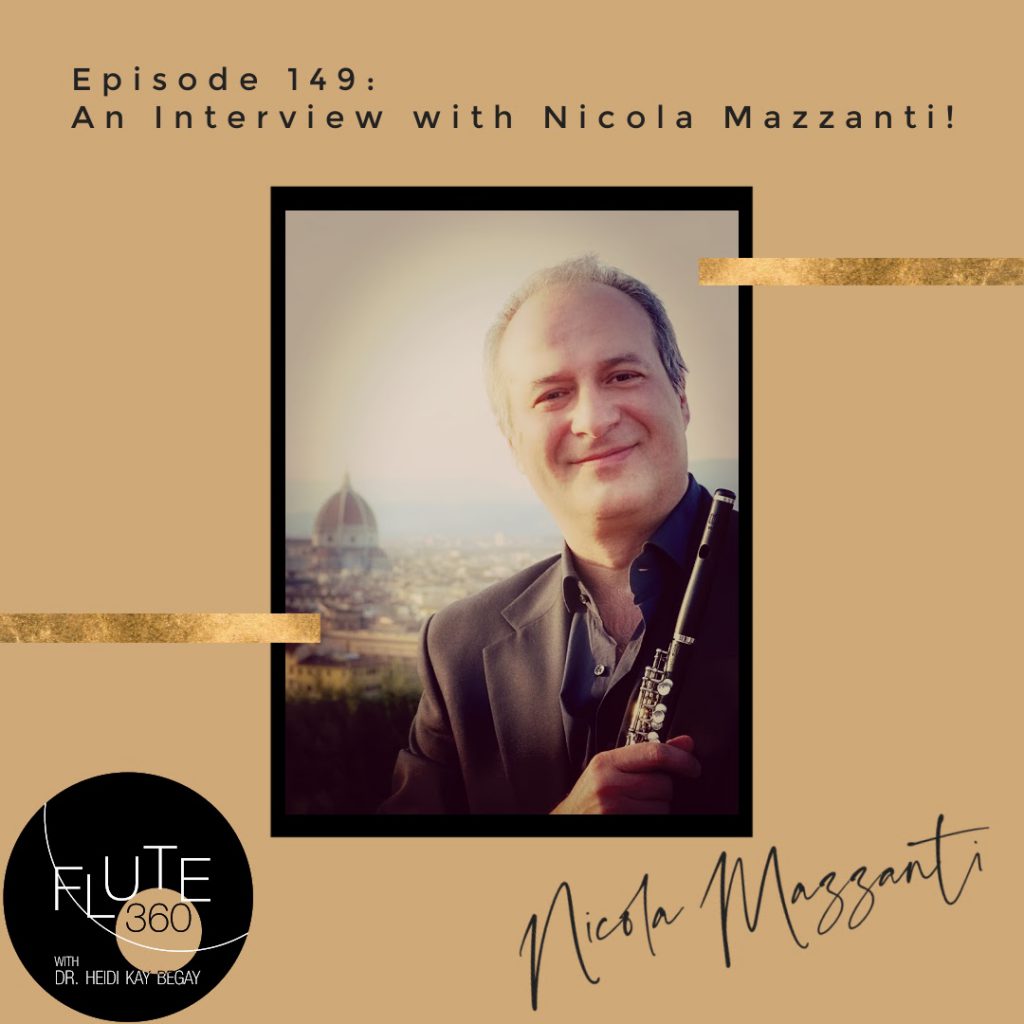 In today's episode, Heidi talks with Nicola Mazzanti who is an international performer, educator, and author! Nicola talks about his musical background, piccolo repertoire, his piccolo book, and much more! Listen until the end to hear Mazzanti's book recommendation in PICKS!
Finally, please do not forget about your wonderful Flute 360 discounts that you can use today! Flutistry Boston and Flute Specialists are giving you a 20% discount off of selected items! Please check the details below, and use your FLUTE360 code today!
E149 – Resources Mentioned:
Flute 360's Sponsors:
PICKS!
February's Incentives for Flute 360 Listeners!
Follow Flute 360!