Flute 360 | Episode 168: " An Interview with Dr. Lea Pearson!" (1:01:01)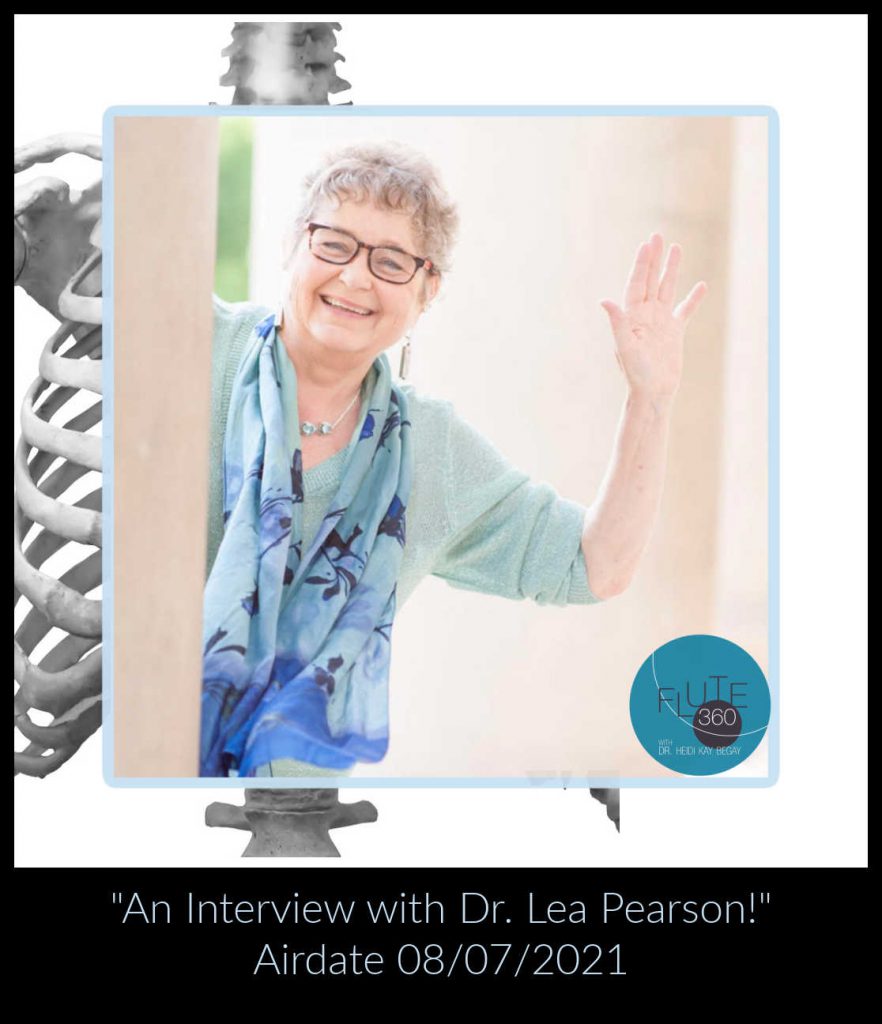 Today's episode highlights a conversation that Heidi had with Dr. Lea Pearson. Dr. Pearson is a flutist, educator, author, and is a body mapping expert. She has been in the body mapping industry since 1998 and she pours out tremendous expertise in this episode. Lea talks about body mapping, body misconceptions, and she even offers you some exercises that you can implement within your music studio, today! Enjoy!
E168 – Resources Mentioned:
Flute 360's Sponsors:
Follow Flute 360!
Perks!