Flute 360 | E142: "An Interview with Jeffrey Schmalz – The Owner of The New England Flute Shop!"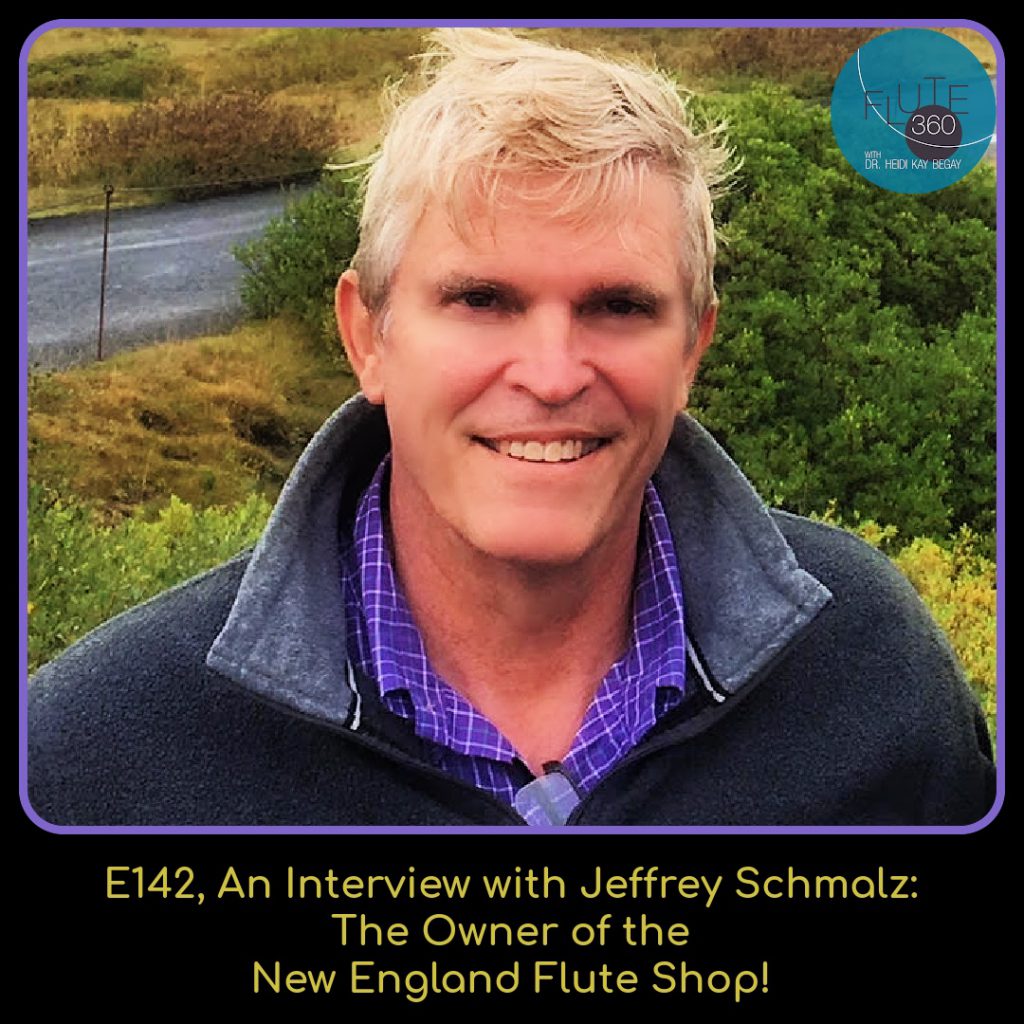 In today's episode, Heidi talks with Jeffrey Schmalz who is the owner of The New England Flute Shop! He has a rich history of being a military flutist, a registered nurse, a flute repairman, and a flute shop owner! Listen to the episode in full to hear Jeffrey's 2021 goals and advice that he has for current music students! You don't want to miss this episode!
Subscribed to the Flute 360 Podcast? Great! If not, subscribe so you don't miss out on the links, which are provided below! We have three amazing offers from flute shops for this month only! Check out these incentives so you can start saving on sheet music and cleaning supplies, today! Thanks!
E142 – Resources Mentioned:
E142 – Sponsors:
January's Incentives for Flute 360 Listeners!
Follow Flute 360!