Flute 360 | Episode 47: "Competition Repertoire Guides with Peter Senchuk" (54:50)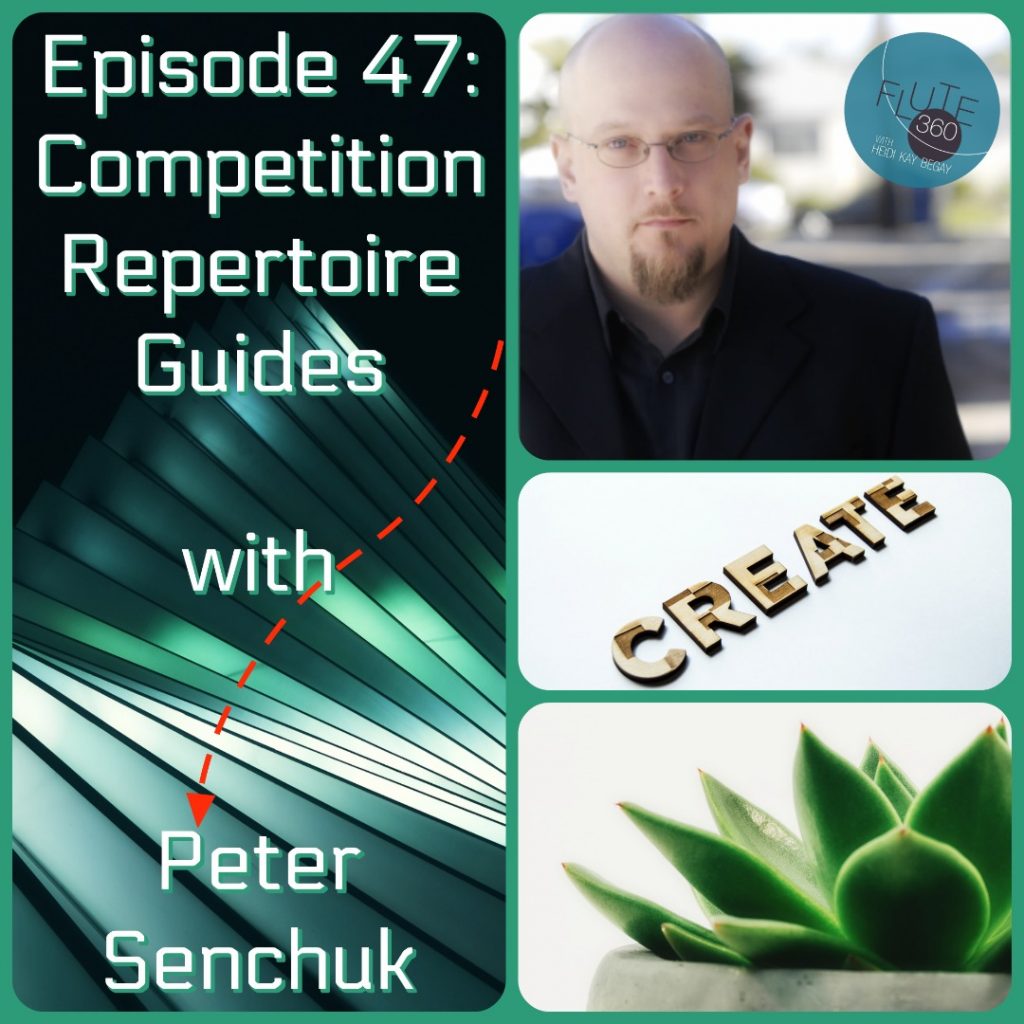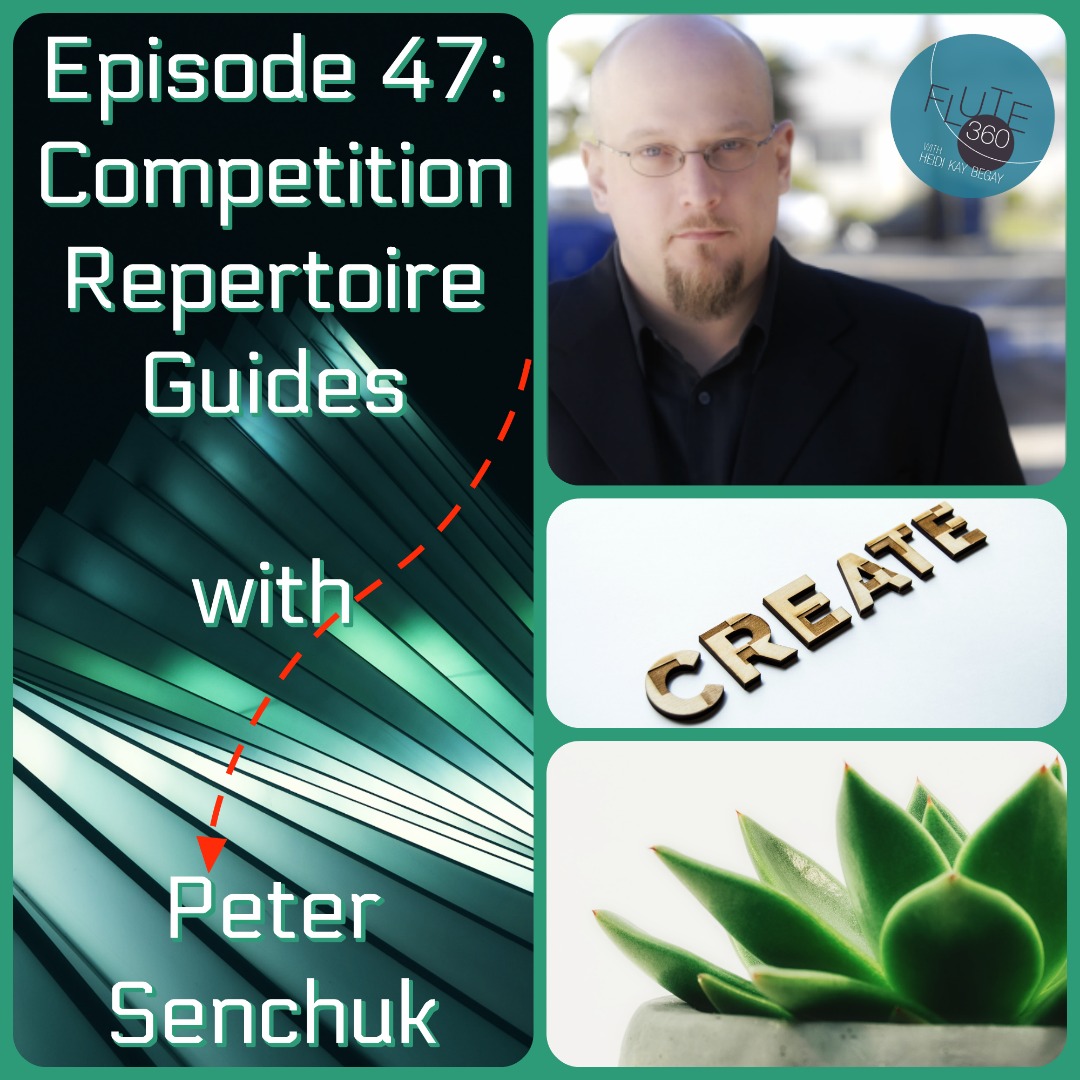 In today's episode, Heidi talks with composer Peter Senchuk about his Sonata for Flute and Piano (2016) in great detail. Peter talks about the overall idea of his sonata, the premiere of the work, and Heidi offers some performance suggestions. Part Two of Peter's Flute Sonata is one of the repertoire requirements for the NFA's Convention Performers Competition. Good luck to everyone who is submitting an application!
Episode 47 – Main Points:
0:23 – Gold Sponsor: Straubinger Flute Company
1:06 – Welcome!
3:11 – Peter is originally from Canada.
4:53 – Peter's musical background.
10:45 – Peter's flute compositions
13:15 – Daniel Dorff, Theodore Presser
13:53 – Question: What advice do you have for aspiring composers?
13:57 – Peter's answer
14:39 – Peter's connection to the flute community.
15:10 – Question: How did your Sonata for Flute and Piano (2016) come about?
17:00 – "I really try to write for the players themselves." – Peter
18:06 – Peter's Sonata for Flute and Piano (2016)
18:17 – Gabriel Bita, pianist
20:33 – Texas Flute Society
21:26 – Flute Sonata (2016): Part I
22:12 – Peter's comments on Part I
30:08 – Collaboration
30:36 – Beginning of the work: open the lid of the piano.
31:30 – Flute Sonata (2016): Part II
31:43 – Part II's middle section is influenced by jazz.
34:34 – "The grace notes are more like 'scoops' found in jazz." – Peter
36:35 – Part II: Introduction and Final Sections
37:26 – Rhythmic variety
37:37 – John Adams & Jennifer Higdon, composers
40:03 – Interplay between flute and piano.
42:28 – C Dorian
45:33 – "Never do something the same way twice." – Peter
46:37 – Final comments
46:49 – "You want [the flute sonata] to be really lively and have fun with it!" – Peter
47:19 – Advice from Peter's teacher.
48:06 – "You have to be true to yourself." – Heidi
Picks:
Peter
Heidi
Episode 47 – Resources Mentioned:
Episode 47 – Sponsors:
---
PROGRAM NOTES: Sonata for flute & piano
When I sat down to start writing the Sonata for flute and piano, I knew I wanted to highlight the lyrical and virtuosic qualities of the flute. I decided to set the piece in two movements, each exploring a different quality.
The first movement – Part One – opens with a cadenza that starts simply and slowly and then gains both speed and complexity. After the cadenza, the piano joins the flute and the music settles in to a relaxed and serene theme. As the movement progresses, the music becomes more restless, until finally arriving back at a calm restatement of the opening theme.
Part Two opens with a lively interplay between the flute and piano which then leads to a quick, dance like theme. Mainly in 6/8, the steady pulse is occasionally interrupted by different meters. The middle section brings a slightly darker theme that has a hint of jazz influence in the melodic and harmonic material. The piece concludes in an energetic mood with lively technical passages for the flute.
Sonata for flute and piano was commissioned in 2016 by Pam Youngblood. It was premiered by Pam Youngblood – flute, and Gabriel Bita – piano, at the 2016 National Flute Association Convention in San Diego, CA.