Flute 360 | E219: "Must-Have Breathing Resources, Part 1"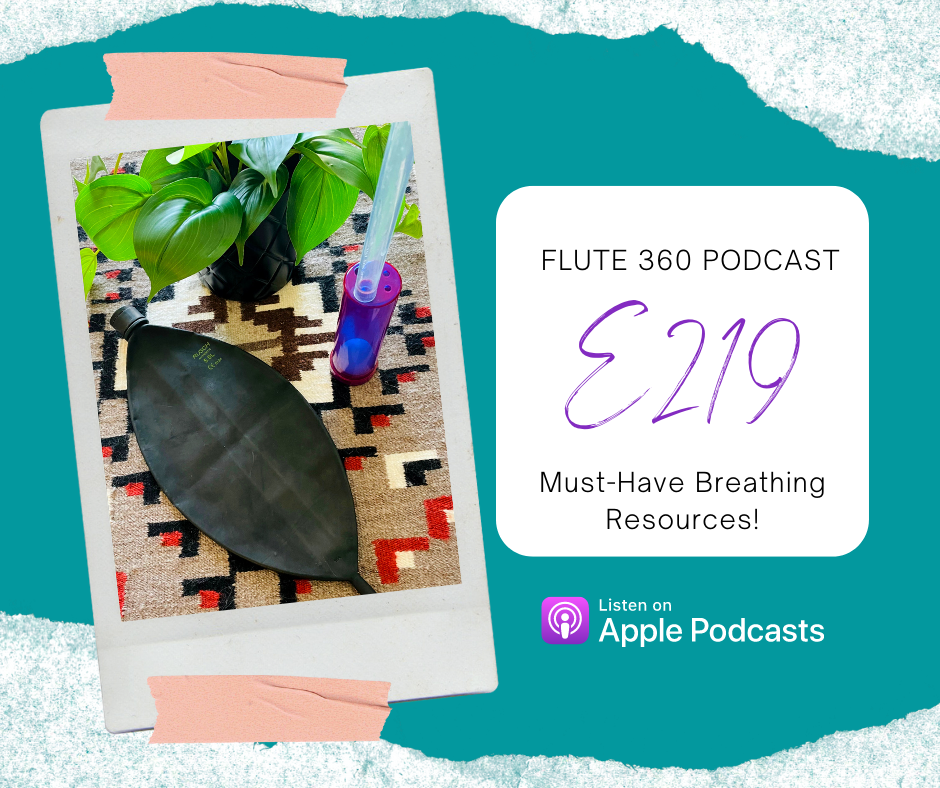 Are you seeking more lung capacity or access to air in your flute playing? Check out this episode where I offer two breathing devices that can help you with just that! These two tools are not only budget-friendly but will give you tons of bang for your buck! Listen to this episode where I offer breathing exercises for musicians in E219! Enjoy!
E219 – Resources Mentioned:
Schedule your flute lesson here! See you soon!
Breathing Tools
Flute 360's Masterclass:
The masterclass is scheduled for 10/08/22 from 10:00 AM to 11:30 AM CT!
4 performer slots are available! Deadline to apply is 10/05/22!
Email me at heidikaybegay@gmail.com to be one of the four performers!
Follow Flute 360!