Flute 360 | E221: "Is the D.M.A. even worth it?!"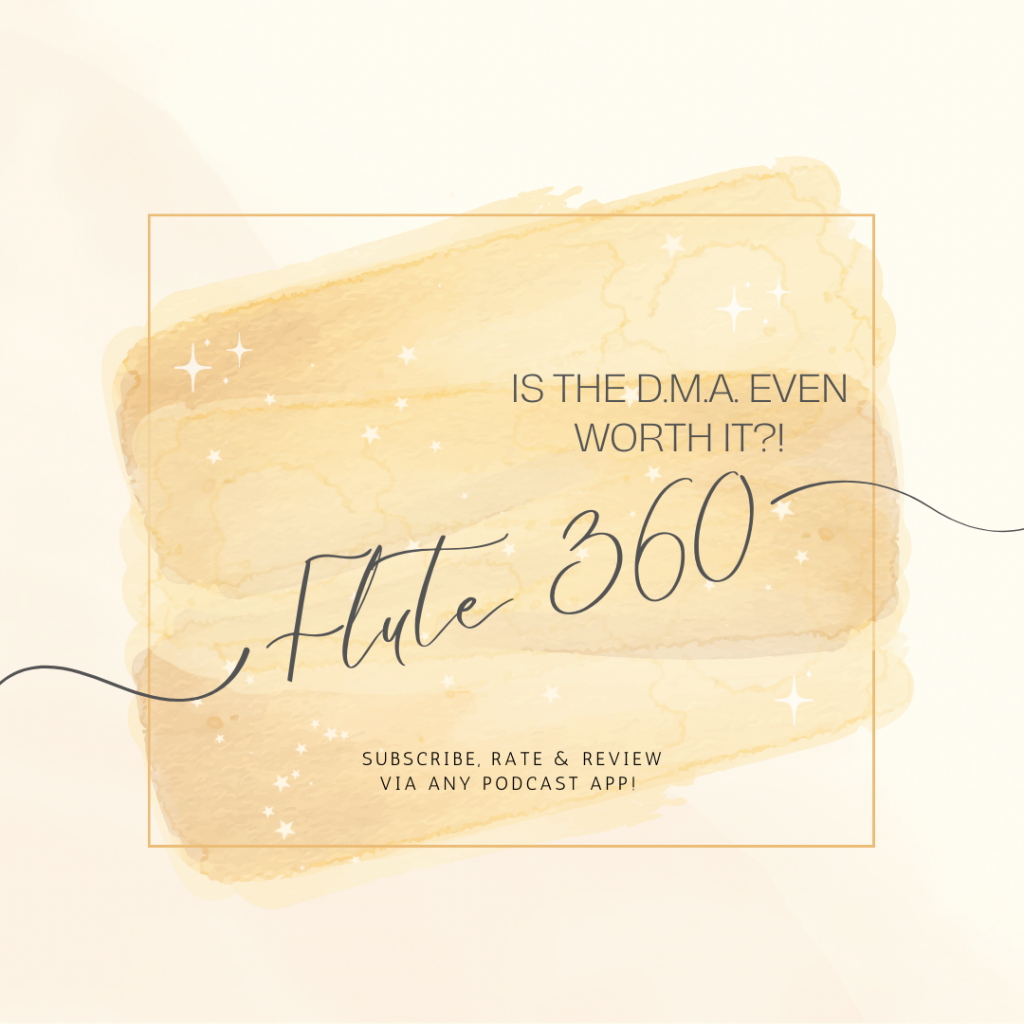 Flute 360 listeners (like yourself!) have asked me: "Is the D.M.A. even worth it?!" I think this is a valid question that only you can answer for yourself. I know this is a vague answer, but everyone's musical career is going to look so much different than other musicians, so you cannot possibly compare apples to oranges!
However, please do not fret that I'm leaving you high and dry with a vague answer. In this episode, I candidly share my testimonial on how I went about deciding if the D.M.A. was suitable for me and my career. Hopefully, by sharing my story, you can see the process I took and give-it-a-go for yourself and your career!
Finally, check out Episodes 217 and 218, where I give you six tangible tips to succeed through the collegiate and graduate school audition process if this path is right for you!
Do you need someone to guide you through this season of your life? If so, schedule a 15-minute discovery call to see if we'd be a good fit working together! I'm praying for you!
E221 – Resources Mentioned:
Schedule your flute lesson!
Follow Flute 360!